The importance of having a home security system
We all want to keep our family and belongings out of harm's way. Leaving for work or for your daily errands, you expect to come back to a smiling family, and to a secure home. But as they say, hope is not a strategy. To be able to have more security to our houses, one should look into a home security system. Aside from it is affordable to have a home security system, but it is well worth the expense when we know the benefits it gives of keeping our family and home safe.
Why is it important to have a home security system? A home security system will lessen or definitely decrease our chances of intruders and thieves from getting into our houses. Don't give time to intruders and thieves to break in your house and help themselves with your belongings. Give these unwanted visitors no time to hang around too long and so they would get less of your valuable items.
A burglary or theft would definitely lead to devastating consequences, both financially and emotionally; if not worse.  While the financial loss may be recoverable, the trauma inflicted on your family and yourself may last forever. So take a minute and think about this; is this loss worth the risk?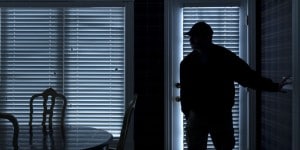 How will a home security system keep me safe?
Access Control
This allows a person inside a building to identify a visitor before they are granted entry. Upon recognition, the person can grant or deny access via their intuitive touchscreen monitor, or via SIP with an office phone, smart phone, computer, or tablet. – Check out more.
Alarm Systems
Alarm panel systems allow various levels of protection: full protection, when all the detectors in the systems are controlled by the panel; day protection, when only the perimeter detectors are controlled by the panel, allowing the householders to move freely within the premises; night protection – when beside the perimeter, also the detectors in rooms other than bedrooms are controlled. This would guarantee a high level of security both when at home or when out with friends and family enjoying the festive season – Check out more
CCTV Sytems
A CCTV system is one of the most popular and cost effective ways of providing security in the home and place of work. CCTV cameras can act as a very successful deterrent to thieves and burglars, certainly making them think twice at the very least. Should these not stop the thieves from trying to break in to your house, then one can monitor anything happening within the premises and also record in high definition, making sure that the culprit is clearly caught on the footage. This will ultimately prevent crime, have useful and clear evidence and keeping an eye on your family & belongings, – Check our more
Safes
Keeping your jewelry, important documentation, passports and other valuables in a drawer of cupboard might not be safe enough. Rest assured and make sure that your valuables are kept in a safe. A durable safe at the highest standards will increases the insurance level, keeps your belongings secure even in cases of fire and makes sure that no unauthorized people can get close to anything that is dear to you. – Check out more
Why ruin your plans for this year? The feeling of security will give you and your family peace of mind everyday and will make sure you have a joyful and prosperous year.