Wall Mounted Easy Install LG Inverter Air Conditioning System from GTM
LG Electronics Inverter V series includes the flagship model, the Premium Inverter V, as well as the more affordable Classic Inverter V air conditioning models. Both products are equipped with technologies that help you to take control of your energy consumption.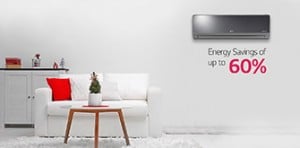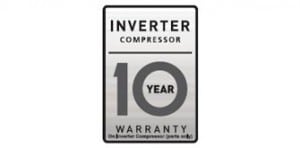 The Active Energy Control function enables consumers to limit electricity consumption with the touch of a button on the remote control. In addition the LG Wi-Fi Smart Control app (available on the Premium Series, for iOs & Android operating systems) allows users to remotely control & monitor their LG Split System.As well as providing smart air conditioning technologies, our Premium range of air conditioners help to create a purified home environment through air purifying technology. A series of air filters on the indoor units can remove airborne viruses, allergens, and even odours. In addition to improved air quality. The LG indoor units can operate at low noise levels, creating a quieter environment.

The Low Standby Power mode operates three minutes after the air conditioner is turned off via the remote control. Power is only fed to the indoor unit so that the remote control remains active during standby, thus keeping the standby power to a minimum.
Dual Filtration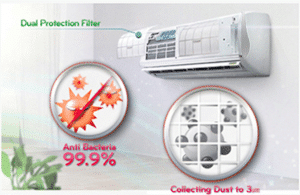 The Plasmaster Ioniser generates over 3 million plasma ions, which filtrate the air in the indoor environment and inside the air conditioning unit itself.
The Micro Dust Filter uses electrostatic charges to capture microscopic particles including allergens such as pollen & dust.
Household environments contain micro particles such as bacteria, smoke, fungi and viruses which can increase the risk of asthma and allergic reactions.
The first medium coarse filter captures dust size of 3μm. The second filter captures microscopic particles down to 0.3μm in size.
Jet Cool system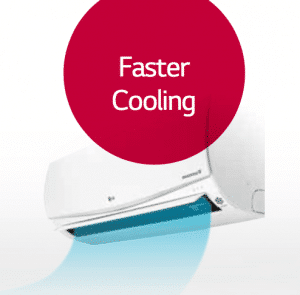 The optimised design of the air outlet provide more powerful airflow which cools the room quickly.
By utilising the Jet Cool function, more powerful airflow can be dispersed quickly to reach your desired room temperatures at a faster rate.
Auto Cleaning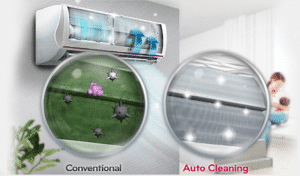 A main cause of air conditioner odours is mould an bacteria that breed in the heat exchanger. The Auto Clean function dries the wet heat exchanger to help prevent mould and bacteria from breeding thus significantly reducing the mildew odours and save you from frequent cleaning.
Minimum Noise Level
The low noise level in sleep mode creates a quieter sleeping environment. E09 & E12 models achieve 19db, a noise level which is lower than that of a library.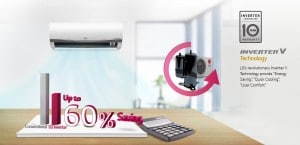 For more info contact us on 21389389 or send us a message us here