Classical beauty meets contemporary ease of use
Global Tech works with a motorised gate manufacturer known and appreciated all over the world. Their passion for research and innovation has always been characterized by a strong international focus, that allows their automated gates installed and operational in more than 40 countries worldwide.
Automated gates are perfect for both residential, commercial and industrial use. Products such as: Automation Devices for Gates, Garage Doors, Barriers, Roller Shutters and Sunshades. Each of our automation systems undergoes strict checks and certifications, so as to ensure ease of use, superior performance and maximum safety.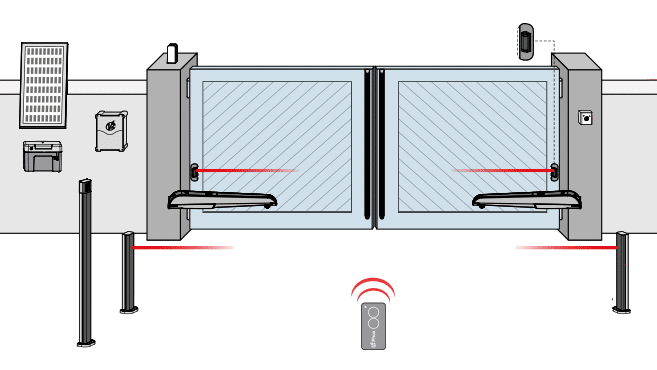 To reduce the impact on the environment they have produced a solar energy device, which can be interfaced with many of the products to provide energy efficient solutions.
Transmitters and receivers interact with high technology to simplify the control of each system. Small in size and intelligent in performance, they offer practical and diversified solutions to make remote control more practical, easy and safe.
Global Tech can offer a full range of useful suggestions to complete a perfect security system designed for any environment, public or private.
For full details and specifications about this Brand and product, contact us today via email or call us on 21 389 389 to make an appointment.