CCTV Security: Solutions for all security issues
Global Tech works with the leading product and solution provider in the global CCTV video surveillance industry – Hikvision. We supply a broad range of products to meet customer needs for different security levels and project scale. Product lines range from Lite to Pro to Ultra series, to serve the needs of residential, small commercial to enterprise to high security facility respectively.
Modern features allow you to operate and monitor the CCTV camera remotely. If an alarm occurs, it will push a video message to the user or management center to respond. A security guard can quickly locate the position of the event and get informed, real-time coverage until they reach the location.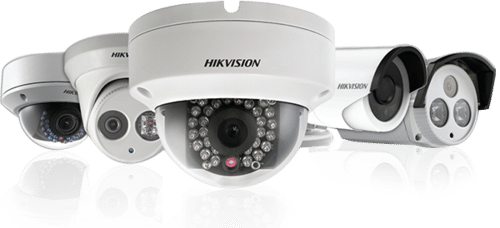 CCTV cameras can solve any security issue for both the domestic and commercial market:
• VR Fisheye (Virtual reality 360°)
• 4K IPC (4K network camera)
• WiFi IPC (WiFi network camera)
• SD IPC (Standard definition network camera)
• PT Bullet Camera (1-axis horizontal only)
• PTZ Camera (2-axis horizontal & vertical)
• Box Camera
• Dome Camera
• Bullet Camera
• Miniature & Spy Camera
• NVR Recorder
• XVR Recorder